When you're preparing to put your house on the market, you'll likely be faced with staunch competition. One way to stand out from the crowd is by staying ahead of the current trends. Here are five ways to catch the eyes of potential buyers.
1. Play with the '70s
Lately, the retro look of the 1970s has been making a huge comeback, and putting a modern twist on these vintage vibes is a great way to give your space an effortless timelessness that is both chic and surprising. Whether you go for a subtle touch of shag with a living room rug or add a tassel hem to your kitchen drapes, this trend is something that can be done in small doses or added in large swaths. Because of this style's nostalgic disposition, it adds a charming warmth and familiarity to your home that is sure to help catch a buyer's attention.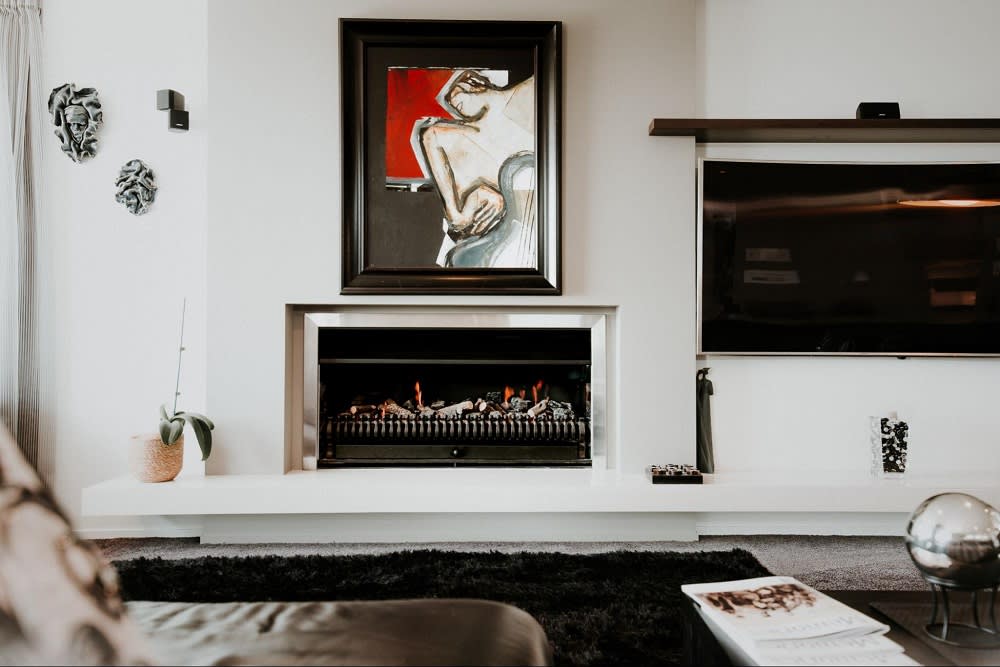 2. Bring in Black Accents
Because black is such a powerful color, adding this mysterious hue to your homestead can grip a buyer from the very first glance. You don't have to go overboard with black in your decorating for it to make a huge impact on your space. Painting an accent wall can add inviting depth to your home office or bathroom, opting for a black tiled backsplash in the kitchen can be an eye-catching pop of color, or incorporating a black velvet couch into your living room can add a touch of luxe.
3. Swap the Subway Tile
For years, subway tile has dominated interior design. We've seen it in bathroom tiling, kitchen backsplashes, and more. Trade outdated subway tile for something fresh to impress potential buyers. Hexagonal tiles have been springing up throughout interior design lately, beloved for their simplistic look similar to subway tile but organically-inspired honeycomb shape.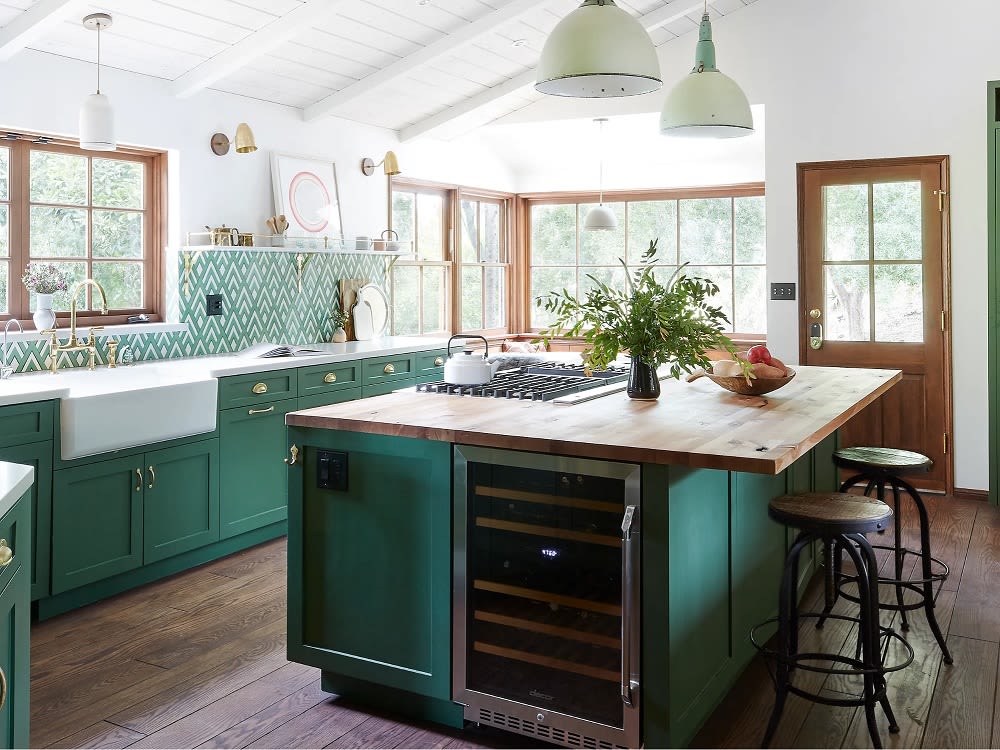 Credit: Architectural Digest
4. Cue the Colorful Kitchens
Skip the sterile white kitchen and opt for something bright and playful instead. Green cabinetry is hot this year for kitchen decorating because its blend of blue and yellow help it pair well with designs across the color temperature scale.
5. Rock Rustic Chic
Lately, the design style "cottagecore" has been sweeping through social media, and this return to simplistic, lived-in furnishings and quaint appearances is a perfect trend to try this spring when staging your home before open houses. This style appears both carefree and elegant while emphasizing down-to-earth colors, textures, and patterns.


If you're interested in learning more about East Bay Area real estate, don't hesitate to contact me today.